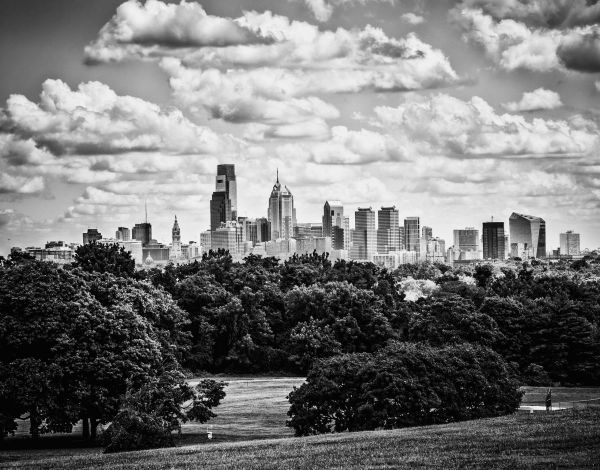 Here's a one-off. In August 2012, I spent some time in the City of Brotherly Love — Philadelphia, Pennsylvania. This photograph was taken from the Belmont Plateau at Fairmount Park. Without much knowledge of Philadelphia, I was just driving around, and when I saw this view I had to stop and capture the city.
I recently printed this for myself on 11×14 matte paper and mounted it in a 16×20 frame. This, like many of the other photographs on the site, are available for sale as prints. Just contact me for more information.
The digital prints I sell are printed on high quality paper by Taylor Photo in Princeton, New Jersey, and come with a classy museum-quality frame and 8-ply mat.
The most recently sold item was a photograph of AT&T Park in San Francisco. This, and the Philadelphia skyline, can be viewed in my public portfolio.
Comments
comments